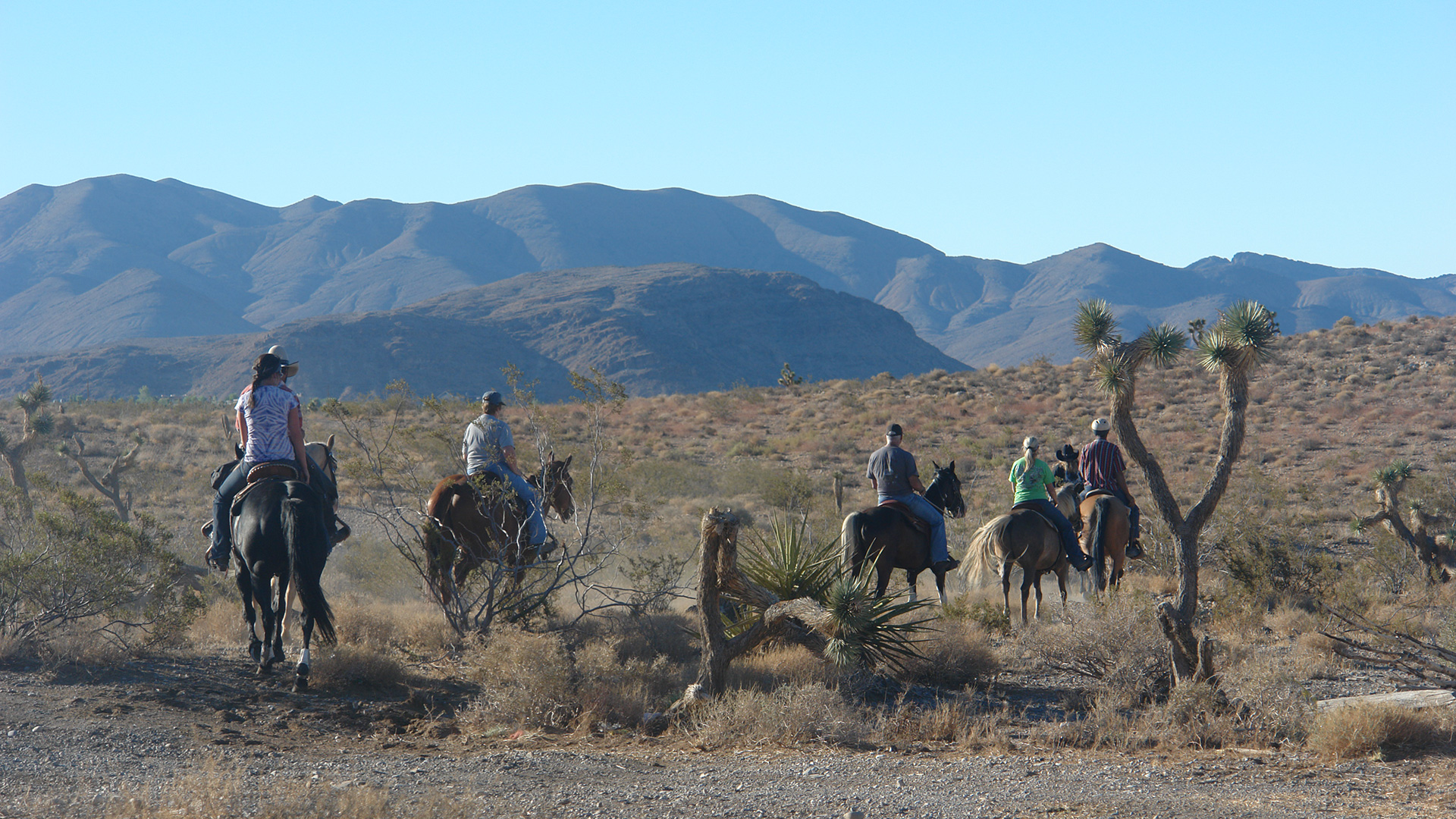 Rocking H Ranch offers Horse Boarding services to the Las Vegas valley. Our Horse Boarding Facility consists of 5 acres, 8 Boarding Barns, Round Pens and Arena. We are totally surrounded by BLM land and Red Rock Conservation land so you can literally ride as far as you can see. The desert riding is absolutely gorgeous, no need to trailer out to ride. We enjoy 10 to 15 degree cooler weather in the summer than our friends down in the valley.
When boarding with us, your horse is cared for by our friendly and experienced staff 7 days a week and the manager lives on-site. We are conveniently located 15 minutes from Las Vegas.
Our services include the following:
Boarding
Overnight Boarding
and more...
Our Goal is to provide BALANCE to your equine passion, first we provide safety and excellent care for your horse. Then we provide you with some of the finest "out the gate" riding available. Come visit our ranch and say hello. We would be delighted to show you around.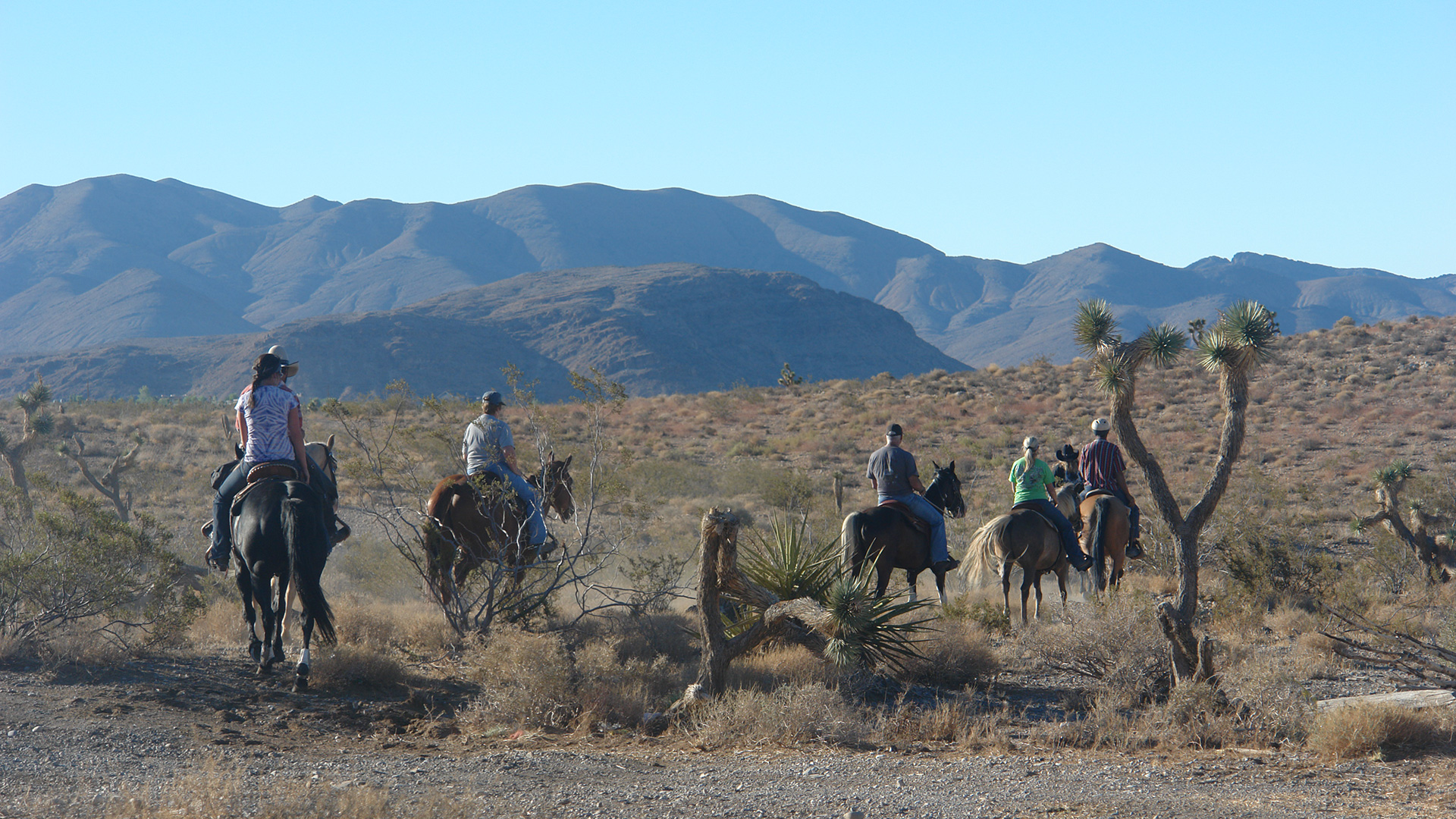 Our horses are our "children", yours are our "nieces" and "nephews".